Welcome to Avis
Save up to 20% in the Avis early summer sale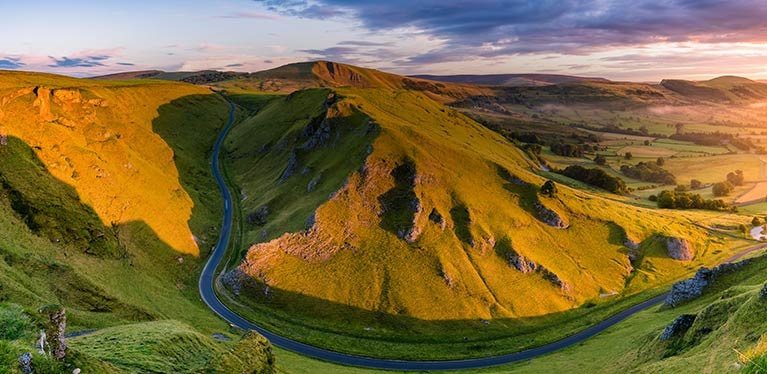 Unlock summer early, and save up to 20% in our sale
Book by 31st May and enjoy an early summer break at a fantastic price.
See below for terms and conditions.

To make a booking, click here to return to the homepage.



This Promotion is open to British Airways Executive Club (BAEC) members ("Eligible Participants")
To Participate, Eligible Participants must rent a vehicle fitting the criteria outlined below. ("Eligible Rentals")
You must make your booking between 00.01 BST on 11/04/2018 and 23.59 BST on 31/05/2018.
You must book a rental car for collection between 00.01 BST on 11/04/2018 and 23.59 BST on 30/06/2018.
Available for domestic and international rentals. Discounts apply from global source markets.
Eligible Rentals must be made using a British Airways/Avis Worldwide Discount (AWD) number.
Reservations made on ba.com and avisba.com, or with the British Airways Call Centre will automatically have the correct AWD embedded in the rental.
Available online and in call centres.
Discount percentage varies by pick-up location.
Participating countries only (please see below).
No pick-up day-of-week exclusions.
Standard headline discount for this offer is up to 20% in Europe off standard Avis seven-day prices, actual discount varies by location of pick up (please see below).
The discount applies to any length of rental within the following countries: Austria, Belgium, Czech Republic, Denmark*, France*, Germany, Italy*, UK*, Spain, Sweden*, Netherlands, Norway*, Poland, Portugal and Switzerland.
These rentals also qualify for Avios at the standard rate for British Airways Executive Club members. The awarding of Avios may take up to 8 weeks from date of rental.
Rental must meet standard Avis age, driver and credit requirements.
Standard Avis rental terms and conditions apply.
Discounts vary by country:
Up to 20% off: Denmark, Norway, Sweden
Up to 15% off: Finland, France, Greece, Italy, Lebanon, Malta, Mauritius, Romania, Slovak Republic (up to 17%), Slovenia
Up to 10% off: Albania, Austria, Belarus, Belgium, Czech Republic, Estonia, Germany, Ireland, Israel, Latvia, Lithuania, Luxembourg, Macedonia, Netherlands, Poland, Portugal, Reunion Island, Spain, Switzerland, Turkey, Ukraine, United Kingdom
Up to 5% off: Bulgaria, Croatia, Cyprus, Hungary, Russia, UAE
Discounts in the below countries are unavailable for pick-up between the following dates:
Albania: 21/06/2018 – 30/06/2018
Belgium: 23/04/2018 – 28/04/2018; 09/05/2018
Denmark: 15/06/2018 – 30/06/2018
Estonia: 20/06/2018 – 30/06/2018
France: 11/04/2018 – 20/05/2018
Italy: 23/04/2018 – 28/04/2018
Latvia: 20/06/2018 – 30/06/2018
Lebanon: 01/06/2018 – 22/06/2018
Lithuania: 20/06/2018 – 30/06/2018
Luxembourg: 23/04/2018 – 28/04/2018; 09/05/2018
Netherlands: 25/04/2018 – 29/04/2018; 25/06/2018 – 30/06/2018
Norway: 01/06/2018 – 30/06/2018
Portugal: 11/04/2018 – 22/04/2018
Reunion Island: 11/04/2018 – 03/05/2018
Russia: 15/05/2018 – 30/06/2018
Spain: 19/04/2018 – 29/04/2018
Sweden: 15/06/2018 – 30/06/2018
Switzerland: 16/06/2018 – 30/06/2018
Turkey: 11/06/2018 – 30/06/2018
UAE: 19/04/2018 – 25/04/2018
Ukraine: 01/05/2018 – 10/05/2018
*Location exclusions apply, please see below:
France (Corsica): Ajaccio Car Hire, Ajaccio Campo Dell Oro Airport, Bastia Poretta Airport, Bastia Car Hire, Calvi Saint-Catherine Airport, Calvi Car Hire, Figari Airport
Spain (Balearics): Majorca Cala Millor, Mallorca Palma De Mallorca Dt, Palma De Mallorca Airport, Majorca Puerto Alcudia Seaport, Majorca Santa Ponsa, Menorca Mahon Airport, Menorca Mahon (D&C only), Formentera Car Hire, Ibiza Dt, Ibiza Airport
UK (non-mainland): Jersey Airport, Jersey Downtown, Guernsey Downtown, Guernsey Airport, Castleton Isle of Man, Shetland – Brae, Shetland – Lerwick, Shetland - Lerwick Ferry, Shetland - Tingwall Airport, Shetland - Sumburgh Airport
Norway: Askim City, Andenes City, Aandalsnes City, Aalesund Vigra International Airport, Avis Airport, Alta Airport, Andenes Airport, Bronnoysund City, Bardufoss Domestic Airport, Bronnoysund Airport, Bodoe City, Bodoe International Airport, Bodoe International Airport, Elverum City, Avis Steinkjer, Avis Verdal, Egersund City, Harstad/Narvik Lufthavn-Evenes, Floroe, Fauske, Fredrikstad City, Fagernes, Foerde, Forde Airport, Finnsnes City, Floroe Airport, Gjovik City, Meloy, Gol City, Hamar Car Hire, Innhavet Hamaroey City, Halden City, Hammerfest Car Hire, Hareid Car Hire, Haugesund Car Hire, Haugesund Airport, Hoenefoss, Hammerfest Airport, Orsta/Volda Airport, Horten, Holmestrand Car Hire, Harstad Car Hire, Drammen City, Kirkenes City, Kirkenes Airport, Kongsberg Car Hire, Kristiansund Dt, Kristiansund Domestic Airport, Lillehammer Car Hire, Lakselv Car Hire, Leknes City, Lakselv Banak Airport, Leknes Airport, Lunner City, Mosjoen Car Hire, Mo I Rana Car Hire, Maloy City, Mosjoen Airport, Moss City, Molde Aaroe Domestic Airport, Roessvoll Mo I Rana Airport, Aalesund City, Narvik Car Hire, Namsos Car Hire, Notodden City, Odda, Otta Car Hire, Namsos Airport, Grenland, Roldal City, Stord Car Hire, Sandnessjoen Car Hire, Stamsund City, Stryn Car Hire, Sandane, Sortland Car Hire, Sarpsborg Car Hire, Sandane Airport, Stokmarknes Skagen Airport, Sogndal City, Sogndal Airport, Stord Airport Vans, Sandnessjoen Stokka Lufthavn, Svolvaer, Svolvaer Lofoten Helle Airport, Toensberg, Torp Sandefjord International Airport, Tynset City, Ulsteinvik City, Vadsoe, Volda, Fagernes Airport, Vadsoe Airport, Voss
Sweden: Angelholm Airport, Borlange Dala Airport, Borlange Downtown, Borlange Train Station, Falun Bjorkmans Bil, Ljungby Downtown, Direct Biluthyrning I Varnamo, Visby Airport, Visby Downtown, Mora, Mora Train Station, Eksjo, Nassjo, Vetlanda, Gallivare Airport, Gallivare Downtown, Gallivare Train Station, Halmstad Airport, Halmstad Downtown, Helsingborg Downtown, Helsingborg City, Landskrona Downtown, Hemavan Tarnaby Airport, Lycksele Airport, Lycksele Downtown, Lycksele Train Station, Ostersund Airport, Ostersund