Welcome to Avis


When you join AVIS Preferred® – you're our priority

As a member you will have access to the perks of our priority service straight away. Book direct on this site, making sure you're signed into your Avis Preferred account, and these are just some of the benefits that will come your way:

Fast-track service at the counter

Exclusive access to our newest cars

Pre-prepared rental paperwork

Cars parked in the most convenient spaces in our car park

Exclusive Avis Preferred priority phone and email contacts

Keys and paperwork all waiting for you in your rental car (at selected locations)
1,000 bonus Avios voucher to use on your first Avis Preferred voucher
Unlock bonus member benefits, including free upgrades and free rentals
Avis Preferred is available at over 3,300 locations worldwide - and membership is completely free.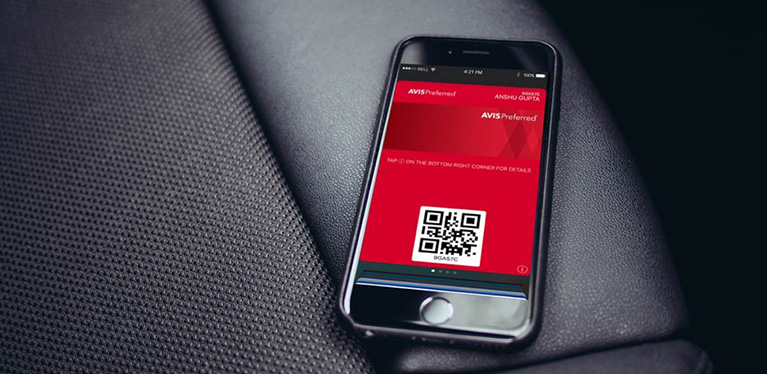 Signup to Avis Preferred for the best possible service
It pays to sign up to Avis Preferred(for free).
If you already have an account, please click the button below to link your account to your Avis Preferred profile.
To sign up, please select your country/region of residence below.
Sign up now
Please select country/region of residence
Please Select …
select to open the list
To continue enjoying all the benefits of our partnership with British Airways, please ensure you follow the sign up instructions as follows
After you click "Sign up" please refer to the "Join Avis Preferred" section on the right of the page. Please enter an email address you would like to use for correspondence.
Select 'Leisure' in the 'Account Type' drop down menu
Your screen will re-load and ask you for a promotional code - enter 'BA' here
Please select customer type
Please Select …
select to open the list
How to join Avis Preferred:
Simply click on the link above, use the membership passcode "BA" (case sensitive), and follow the instructions on screen.
You can join quickly and easily online – you'll just need your driving licence and payment card to hand. Once sign-up is completed, you'll instantly receive your unique customer number via email.

Make sure to download your digital membership card via the sign up confirmation page. Alternatively, you can download your card by clicking the 'Add to Mobile' link in your welcome email.

Then, when you're ready to make a booking with us, simply sign in online or quote your customer number over the phone. And you can start to enjoy the perks of our priority service on your next rental.

Please note: if you are an existing Avis Preferred member but don't have an online account with Avis – or you have an existing Avis online account but haven't yet joined Avis Preferred – you can sign up and link your accounts here. Just click the 'I already have an account' button.
Our three levels of loyalty:
With Avis Preferred, the more you rent with us – the more benefits you unlock. We have three levels of membership based on your rental history over the last year, all boasting bigger and better perks as you go.

When you join, you'll start as an Avis Preferred member, and can potentially rise to our Avis Preferred Plus (hire 5+ vehicles and spend €1,000) and Avis President's Club tiers (hire 10+ vehicles and spend €2,000) – with each tier rise valid for one year. Find out more in our How It Works section.

A little bonus to get you started (helping you reach Avis Preferred Plus status even faster): the 'loyalty value' of your rental will go up by €100 if you hire a vehicle within 60 days of registration.

Please note: This value will be credited within five days of the rental car being returned to us, at which point it can be viewed in your online account. This bonus only applies to new members.



Where loyalty lives
If you're renting in one of the countries listed below, all Avis Preferred's loyalty benefits will be available to you.

Please note, if any rentals are missing from your loyalty statement you can claim them here.
Austria

Belgium

Czech Republic
Denmark

Finland

France

Germany

Greece

Ireland

Iceland

Italy

Luxembourg

Netherlands

Norway
Poland

Portugal

South Africa

Spain

Sweden

Switzerland
Turkey
United Kingdom

The small print
Avis Preferred members must make their reservation four hours in advance. Please ensure that your Avis Preferred profile is up to date (including an email address).
Priority on the newest cars is subject to availability, for your chosen rental period, at your destination rental station
Keys in car service is currently available at selected Avis Preferred locations across Europe, USA, Canada and Australia
Free weekend rentals are valid in the countries specified on your e-voucher for a three-day rental for a small to mid-size car. This includes fees, mandatory cover and taxes. Fuel, extra services and airport surcharges are not included.
Free weekend rentals must be booked via the link given on the voucher
Single car upgrades are subject to availability for Avis Preferred Plus members. Double upgrades for Avis President's Club members are also subject to availability.
Upgrades are not eligible with vans, Avis Select Series vehicles, Luxury or Prestige cars, chauffeur-driven services, Safari rental or rentals of over 14 days in duration.
Avis President's Club members' single upgrades are guaranteed at airport and railway stations at countries where Loyalty lives (see above) and at city-centre locations upon availability.
Avis President's Club members can bank on getting guaranteed cars on demand with bookings made at least 48 hours in advance.
Corporate customers: your travel policy or corporate agreement may exclude you from upgrading to the higher tiers of the programme – check with your account manager – but you should still sign up to enjoy the Avis Preferred speed of service.
Partnership customers: your travel policy or partnership agreement may exclude upgrades and free rentals – sign up to enjoy the Avis Preferred speed of service.
To complete your Avis Preferred application, you just need your driving licence and payment card – and you must comply with the country's booking terms and conditions.
Avis Preferred loyalty tier spend can be accrued when hiring standard fleet, Avis Select Series and, in certain countries, Avis Prestige vehicles.
Loyalty tier spend can also be accrued when renting Vans, Luxury cars and chauffeur-driven services in South Africa.